OUR EDUCATIONAL CURRICULUM
The Kenntnisreich educational approach combines learning approaches from varied pedagogical directions into a holistic and constructive concept. We work with learning approaches ranging from Montessori pedagogy and Waldorf pedagogy, as well as the situational learning theory. Our multifaceted educational concept allows us to take the individualism of each child into account – ensuring the best possible development and at the same time giving the children valuable social skills. In particular, we focus on self-organised and responsible learning with an emphasis on sustainable practices. The following topics are central to our educational concept:
ENVIRONMENT & NATURE
The global community is facing numerous challenges. The United Nations understands education for sustainable development (ESD) as an opportunity to address these. As an official partner of the UNESCO ESD action program, we aim to anchor this in early childhood education. Our goal is to encourage children to think and act in a resource-saving, responsible and future-oriented manner at an early age. In our facilities, children have the opportunity to learn and implement the responsibility for nature and the environment in everyday life. We prefer to use plastic-free toys.
ARTS & CRAFTS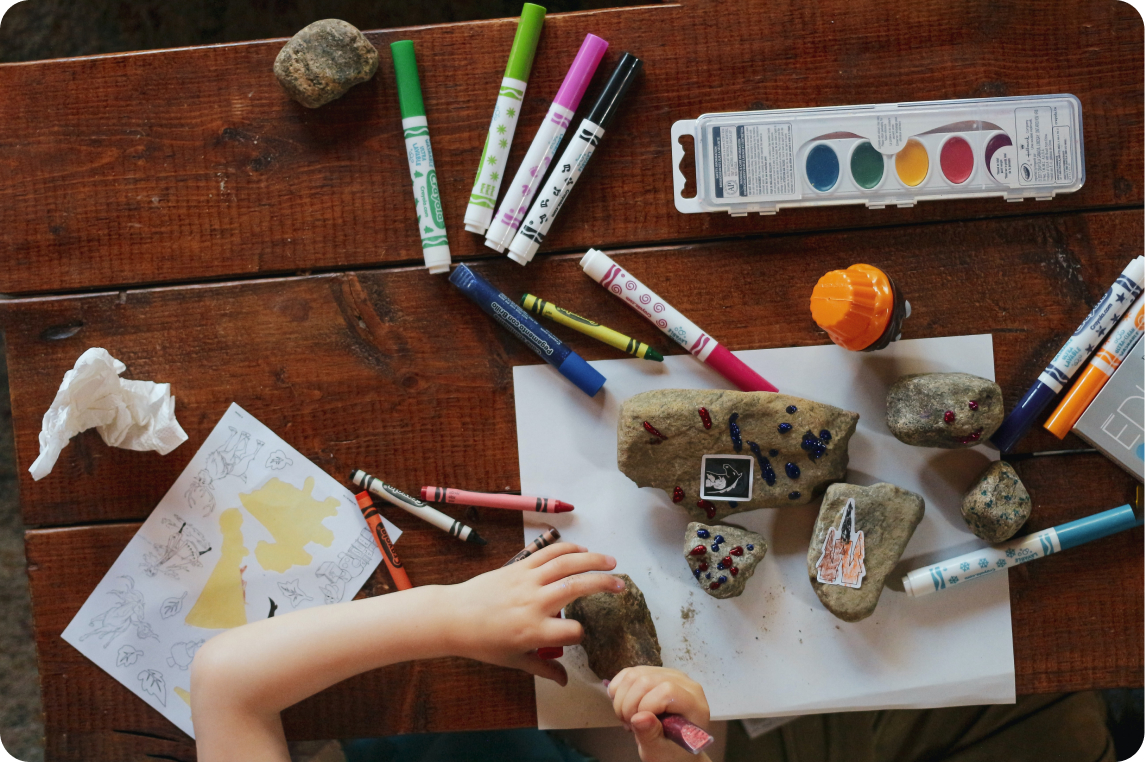 A key component of our educational concept is arts and crafts, where the children learn to use natural materials. In our craft rooms children are inspired to experiment independently with the materials provided there. They develop questions and solution strategies. In this way, skills and abilities are demanded and promoted. Detours and mistakes are allowed and desired because they help to critically reflect on actions and thus promote the learning process. Crafting includes weaving, pottery, woodworking, braiding and more.
FOOD & NATURE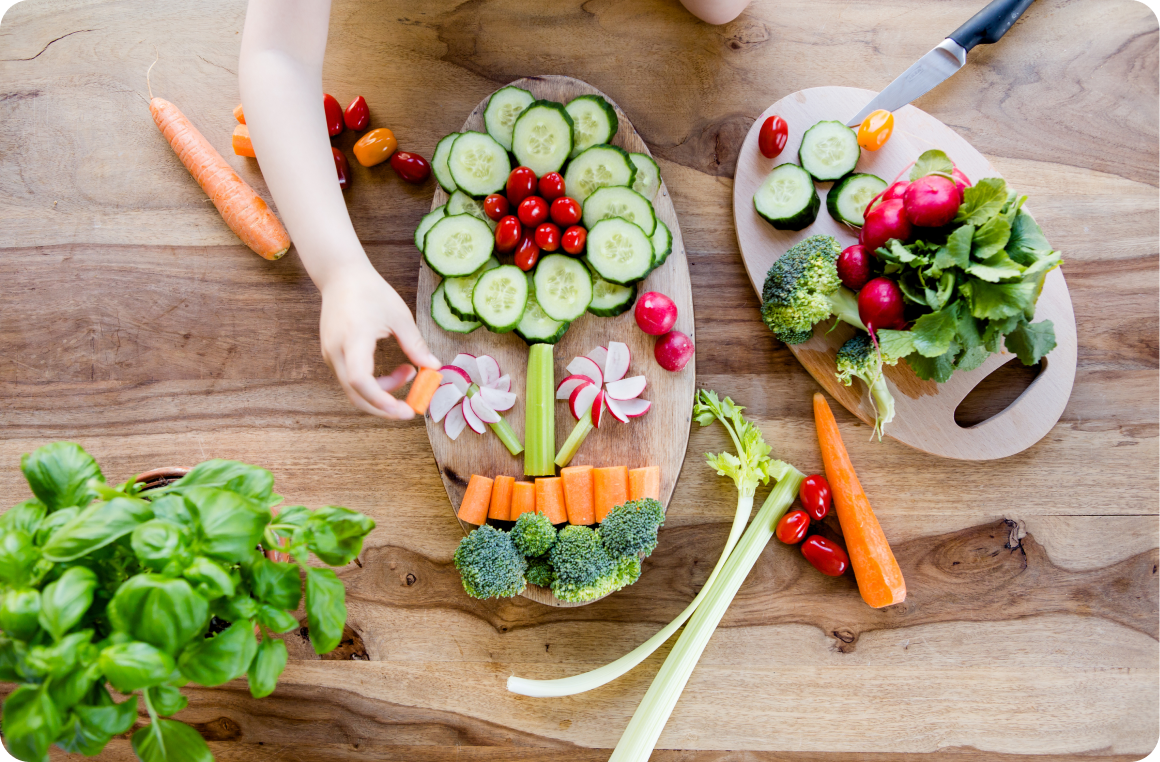 Nature provides an important space for experiences where we teach the children about plant and animal species, food chains and natural phenomenons. All of our facilities have a focus on healthy and sustainable nutrition, from mainly regional and ecological sources. Mealtime in a tastefully furnished dining room is a central part of our daily routine. We believe that the appreciation for food also comes from understanding the origin. To demonstrate this, the children regularly visit an organically certified farm, the Vierfelderhof in Gatow, with whom we cooperate. Here, they get closer to nature, which is a vital experience for big-city kids.
CULTURE, MUSIC & THEATRE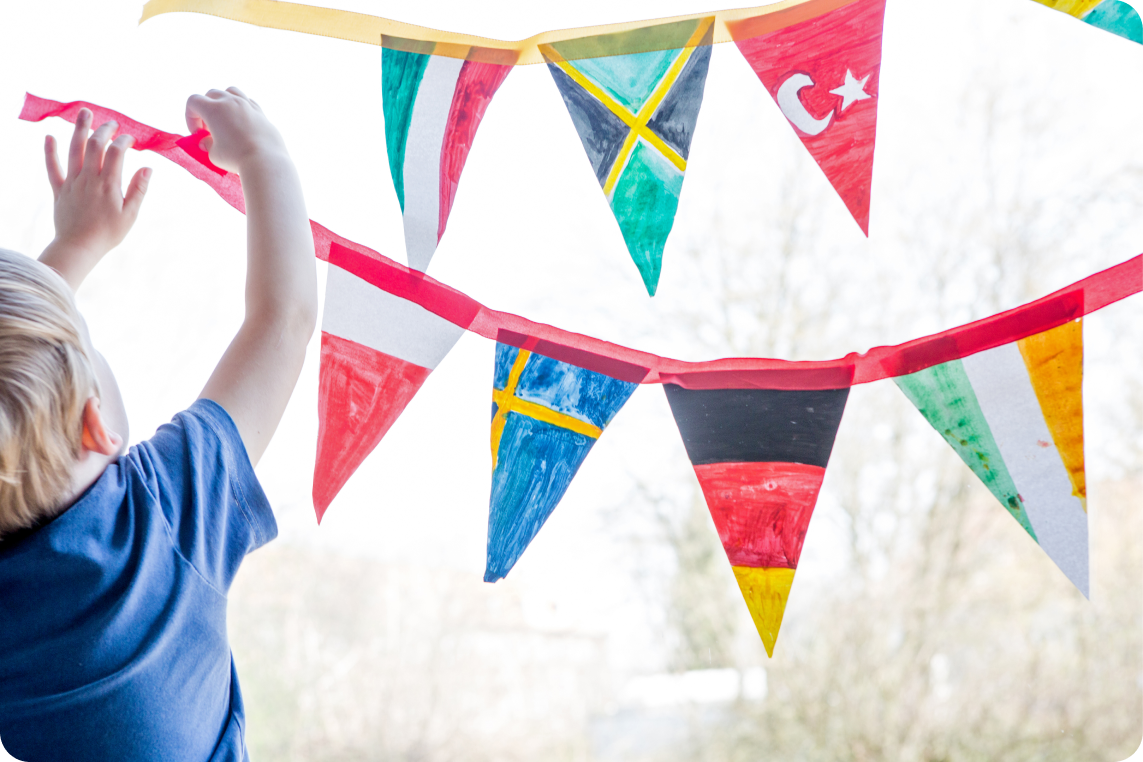 Artistic education trains perception broadens horizons and creates an understanding of different cultures. The personal development of children is significantly influenced by creative and artistic forms of expression because they train their creativity and their artistic and visual thinking. Children let their imagination run free when they are artistically active which is why we encourage intelligence in a playful way, through various offers with instruments, singing and movement. All our facilities are equipped with various musical instruments.
MINT
Early childhood education in mathematics, computer & natural sciences and technology is important to us, as it elevates curiosity and the joy of learning. We believe STEM education in early childhood is a critical tool to allow children to experience the world with all their senses. The knowledge that children learn in this context is fundamental. We work with specially trained staff and network partners who teach the children about scientific and technical connections in a playful way.
HEALTH & MOVEMENT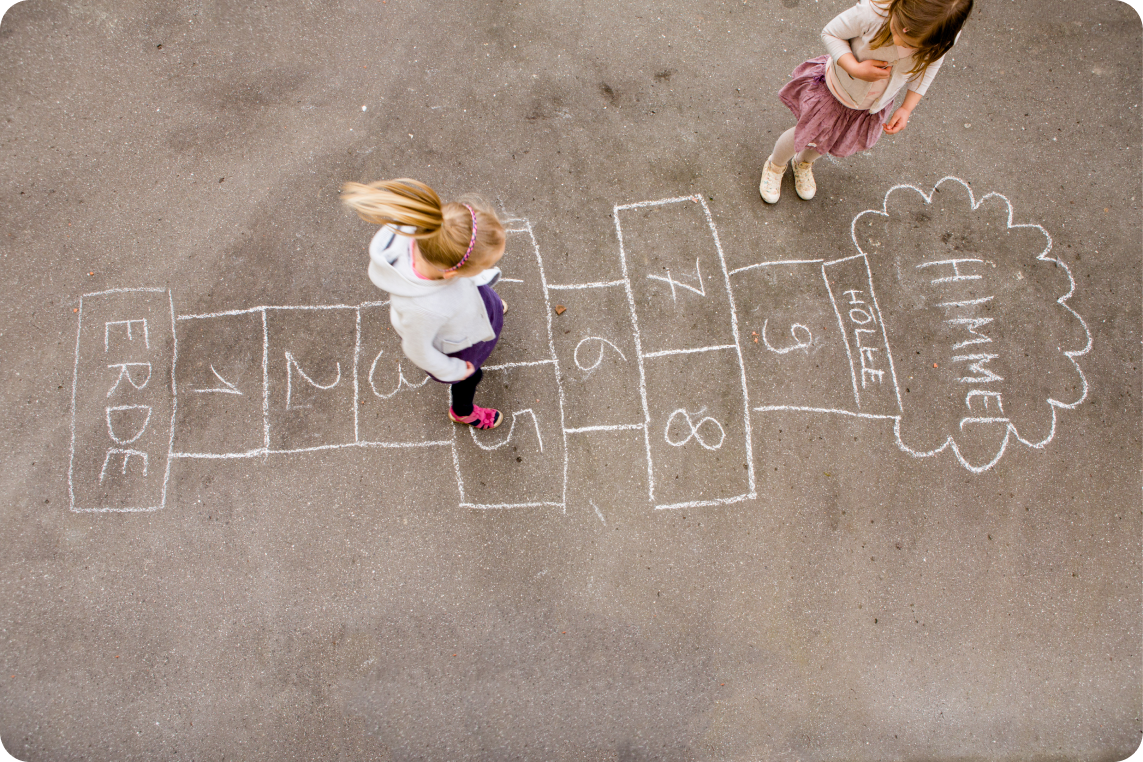 Healthy nutrition and physical activity have a major impact on children's cognitive learning performance and acquisition of social skills. Therefore they are an essential basis for healthy physical and mental development. Through crawling, climbing and jumping, yoga and various sports and exercise activities, the children gain confidence in their basic skills such as balance, the ability to react and a sense of direction. Targeted, playful exercises help to improve their gross and fine motor skills and promote their coordination as well as their team spirit. We want to convey the joy of movement to them whilst encouraging their motoric development individually.
Our local partners support our daily work and understand their great commitment to early childhood education as their social duty.
This error message is only visible to WordPress admins
Error: There is no connected account for the user kenntnisreich_kitas.